Valdosta, Georgia; March 18, 2020--As communities across the nation are adapting to the evolving impact of Covid-19 (coronavirus), one independent, community pharmacy business in South Georgia has stepped up in a unique way. To help meet a growing demand in their community, Chancy Drugs began making alcohol-based hand sanitizers in the pharmacy's compounding lab located inside their Valdosta, Georgia store.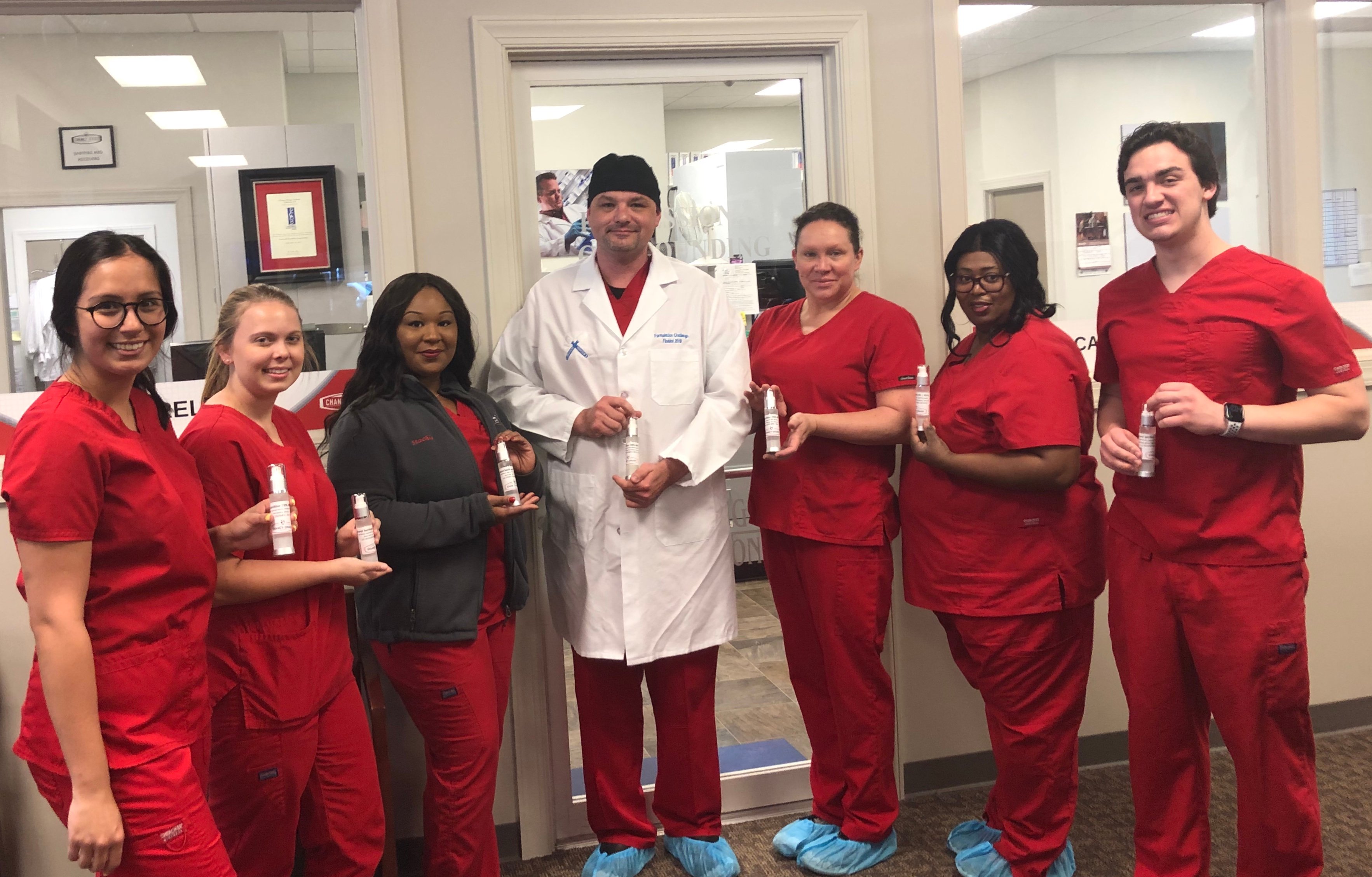 Thanks to the go-ahead from the Food and Drug Administration (FDA) last week, state-licensed compounding pharmacies are allowed to prepare alcohol-based hand sanitizers during the COVID—19 public health emergency. As soon as the announcement was made, Chancy Drugs began developing a plan to produce hand sanitizing gel to meet the immediate needs of their community.
"We care deeply about this community," said Hugh Chancy, pharmacist and owner of Chancy Drugs. "We live, work, play, and worship here. And just like other healthcare workers who are on the front lines, we want to do everything we can to protect our community when threats like COVID-19 are impacting our way of life."
According to the Professional Compounding Centers of America (PCCA), compounding pharmacies across the country are well-qualified and eager to do much more to help in this crisis.
In fact, independent, community pharmacies like Chancy Drugs have provided unique expertise in other times of crises, too. In recent years, when there was widespread shortages of Tamiflu liquid for kids, compounding pharmacists used their expertise to make the drug while it wasn't commercially available.
"That's exactly how compounding works," said Chancy. "If there are medication shortages or if a commercial medication is no longer manufactured for some reason, we can create affordable alternatives customized specifically for each patient. In this particular case, we've been able to create hand sanitizer to help meet the overwhelming demand in our community."
Chancy Drugs initially began selling the hand sanitizer at cost directly to patients at the company's stores located in Adel, Hahira, Valdosta, Lake Park and Moultrie. Within 24 hours, all stores sold out of their initial supply.
Because pharmacies aren't equipped to mass produce products like hand sanitizer, Chancy Drugs anticipates it will be near impossible to keep up with the demand at a time like this. However, the company is working non-stop to do their part in the public health crisis.
"I'm very proud of our team for stepping in without hesitation to help our community. We're truly grateful we've been able to meet the needs of so many people in such a short period of time," said Chancy. "We want our community to know that our compounding team is working diligently to produce more hand sanitizer. However, we also must remain focused on meeting the pharmacy needs of all our patients, too. It's a lot to balance at a time like this, but we're committed to doing what's best for our community."
Chancy added, "Independent pharmacies make a tremendous impact in small communities across the country, especially at a time like this. We're grateful the FDA has allowed us to help, and we're hopeful they will continue to see other opportunities for independent pharmacies to step in and provide assistance during this public health crises."