Hormone replacement therapy (HRT) can be beneficial for women and men of all ages.
Our Chancy Drugs compounding pharmacy creates custom bioidentical hormone therapies that are chemically identical to the hormones your body produces naturally. We specifically tailor your dose and delivery method to create a compounded product that treats your specific needs.
Our most common BHRT compounds for women include topical creams, topical gels, under the tongue (sublingual) options, and oral capsules.

For men, we most commonly create a topical application of concentrated testosterone.
Hormone Therapy Consulting Services
Our licensed pharmacist and women's health specialist Dr. Emily Hunt can work with you and your prescribing physician to develop an individualized plan to balance your hormones and encourage healthy aging.
Consultations are available by appointment only and can be for men or women. Patients can be referred by physician/healthcare provider or may schedule an appointment on their own.
Common health issues treated by hormone replacement therapy include:
PMS
Headaches/Migraines
Menopause
Pre- or Post-Hysterectomy
Men's Health/Andropause
Thyroid Imbalance
Adrenal Health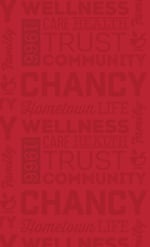 Questions?
If you'd like to learn more about our personal hormone consultation services, or to schedule a consultation appointment with Dr. Emily Hunt, please complete the form below. You may also call us at (229) 245.3654.
Request a Hormone Consultation Appointment