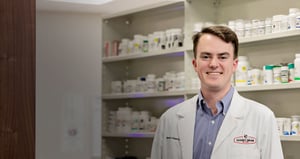 Medication Therapy Management
An annual chat with your pharmacist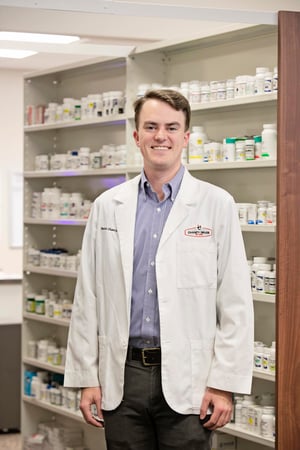 Medication Therapy Management
An annual chat with your pharmacist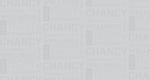 If you're in a Medicare drug plan and take medications for several medical conditions, you may be eligible for a free Medication Therapy Management (MTM) program. This program helps you and your doctor make sure that your medications are working to improve your health.
An annual chat with your pharmacist.
A comprehensive review of your medications and the reasons why you take them
A written summary of your medication review with your pharmacist
An action plan to help you make the best use of your medications
A Chancy Drugs pharmacist will talk with you about:
Whether your medications have side effects
If there might be interactions between the drugs you're taking
Whether your costs can be lowered
Other problems you're having
We recommend scheduling your medication review after your yearly wellness visit with your physician. That way you can talk to your doctor about your action plan and medication list. Bring your action plan and medication list with you to your visit or anytime you talk with your doctors, pharmacists, and other health care providers. Also, take your medication list with you if you go to the hospital or emergency room.
If you take many medications for more than one chronic health condition, contact your drug plan to see if you're eligible for a Medication Therapy Management program.