Medicare Part D Enrollment
Need assistance in choosing the right health benefit plan this year? Our Chancy Drugs team is here to help you!
Medicare Part D plans can vary year-to-year and with so many options it can be difficult to pick a plan that best fits your individual needs. But you do not have to do it alone.
In choosing the right prescription coverage for you, Chancy Drugs has partnered with our friends, Eversure, a team of locally licensed Medicare specialists that will do a personal review of what plans best fit your needs. They will also continue to review your current Medicare Part D Plan year over year to ensure it's still the best option for you. Our team of Medicare specialists can help give you peace of mind in knowing the plan you ultimately select will be the most beneficial.
Our top priority is to take the stress out of the enrollment process for our patients. To schedule a consultation with James, our Medicare Part D specialist, please see below for available dates at your preferred pharmacy location.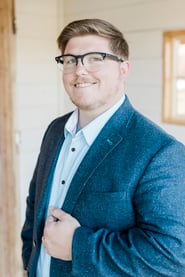 James Godwin, Medicare Part D Specialist
Cell: 229-507-1096
Office: 229-896-2371
jamesgodwin.in@gmail.com
Please see below for pharmacy location contact information.
Lake Park Pharmacy (229-559-9394)
Oct. 18th 9am-5:15pm
Nov. 1st 9am-5:15pm
Nov. 15th 9am-5:15pm
Nov. 19th 9am-5:15pm
Moultrie Pharmacy (229-985-9080)
Oct. 23rd 9am-5:15pm
Nov. 6th 9am-5:15pm
Nov. 20th 9am-5:15pm
Dec. 4th 9am-5:15pm
Hahira Pharmacy (229-794-2750)
Oct. 17th 9am-5:15pm
Oct.31st 9am-5:15pm
Nov. 8th 9am-5:15pm
Nov.14th 9am-5:15pm
Nov. 28th 9am-5:15pm
Valdosta Pharmacy (229-245-9922)
Oct. 19th 9am-5:15pm
Nov. 2nd 9am-5:15pm
Nov. 16th 9am-5:15pm
Nov. 30th 9am-5:15pm
Adel Pharmacy (229-896-4564)
Oct. 16th 9am-5:15pm
Oct. 30th 9am-5:15pm
Nov. 9th 9am-5:15pm
Nov. 27th 9am-5:15pm
*NEW Location* North Valdosta (229-253-0067)
(Located inside of AmeriMed medical equipment)
Oct. 20th 9am-5:15pm
Nov. 3rd 9am-5:15pm
Nov. 17th 9am-5:15pm
Dec. 1st 9am-5:15pm